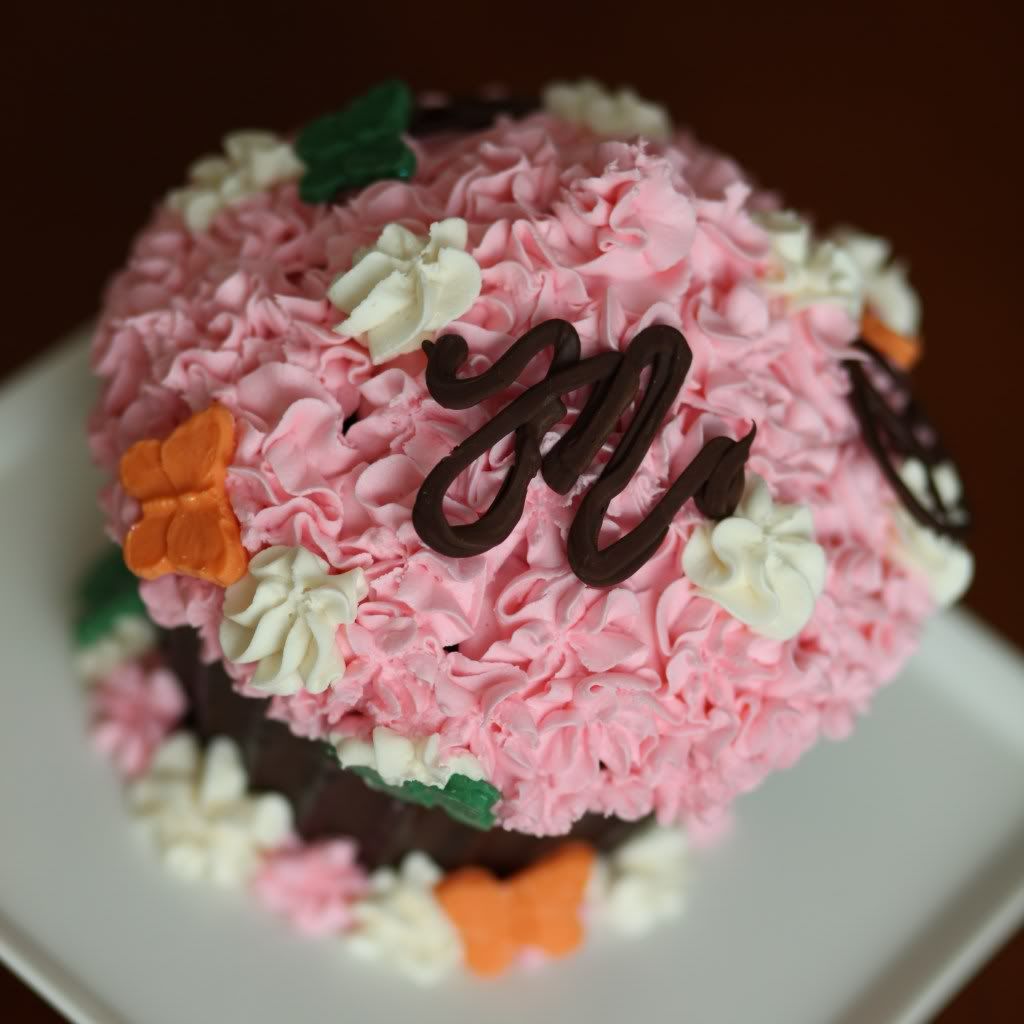 Hello faithful, sweet readers! Not only have I neglected your need for beautiful sweet postings, but I neglected my blog's own blogoversary! So sorry! I have been busy with my family, doing work over on the other side (
My photography blog
), making some fun appearances (
Check it out!
), and taking some neat courses and have not been able to post as much as usual. Heck, I haven't been able to bake as much as usual. I will try to keep them coming, I promise!
So here is a post with a birthday cake I made for a dear friend. It's red velvet, as requested, and I am happy to report that it was so cherished it was eaten again the very next day..for breakfast. I love those stories!
I guess we can call it a happy anniversary cake, too, since we all missed the blogoversary here. It's been 2 years!
So stay with me if can. I still bake and still love ya! (but if you care to see more of my other art, do visit me on my photography blog..I'd love to see some of you on the other side!)